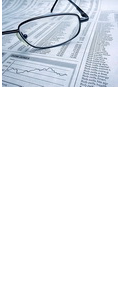 SEC has required disclosure in 10-K filings of the material effects of compliance with environmental regulations and costs of environmental litigation with potential liability. We have comprehensive coverage in this arena, range from Sarbanes-Oxley, EPA's initiative on financial assurance for RCRA units, FAS 143/FIN 47, to the latest updates on loss contingencies from Financial Accounting Standards Board (FASB).
Follow-up and analyze proposed major new regulations, and timetables for finalization, promulgation and compliance
Provide regulatory impact analysis, including analysis submitted by industry groups, estimate compliance costs and economic impacts on significantly affected industries and sub-sectors;
Audit emissions and waste generation inventories organized by company
Compile non-confidential information regarding ongoing litigation, enforcement actions, etc.
Our wealth of experience, as well as an ability and commitment to draw resources from the full array of practice areas within our team, enables us to provide innovative solutions to the complex environmental issues that impact our clients financially.